BSJ
Hi, I´m new here. I´m a knitter from Vienna/Austria and I discovered EZ a few weeks ago. My first Zimmermann project was the Baby Surprise Jacket.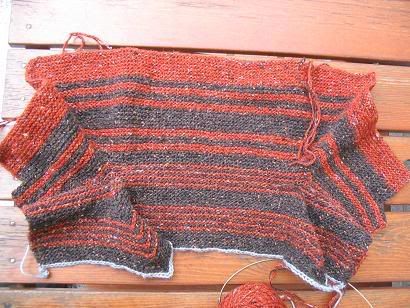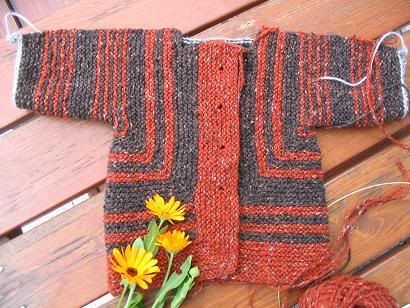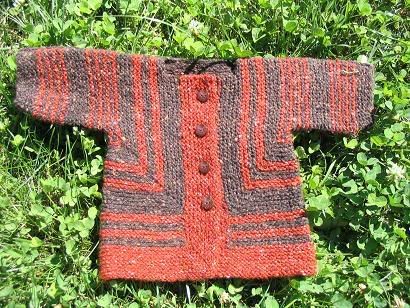 Rowan Felted Tweed in dark orange and an unknown brown tweed yarn, Needlesize 3.5mm, Size 0-3 month
Instead of seaming I did a provisorical cast on, picked up and twisted stiches on the other side of shoulder/arm and did a three-needle-bindoff.
Next was the February Sweater, I just have bought the buttons, pics follow later. And now Tomten for my nephew is on my needles...