Not quite done...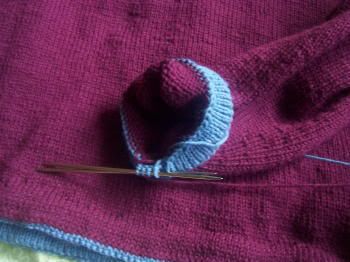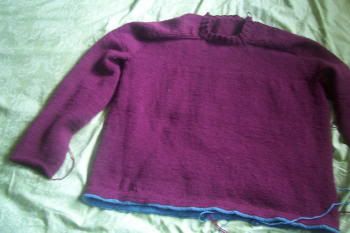 but I'm almost there! I've been working on this seamless hybrid for what feels like forever, and it's made me feel a bit like a Zimmermania fraud to be moving so molasses slowly, but I'm very close to done. My camera is notoriously unreliable, so here are a couple of pictures now in case it acts up when I'm done.
I had to unravel a significant amount earlier on when I messed up the decreases, and then there were more exciting shenanigans when I ran out of yarn. The yarn is Knitpicks' Telemark in Aubergine for the main color and Colonial Blue for the facing hems.
Lots more information and a few more pictures on the
blog
.